This poem, "In God's Hands," compares an lump of clay in God's hands to an old tree trunk in the hands of a sculptor and an empty canvas in the hands of a painter.
Reflect on this thought, then follow me carefully as I paint a picture in your mind's eye, then keep that picture. Let it create an impression in your heart:
God holds nothing back from us. He gives us all good things liberally. If we have everything because we got everything, what are we required to give!
Please note that God does not give carelessly or irrationally. Not everything that comes to us or upon us is from God. In giving, He also gives us wisdom to know the difference.
As His children, we should know what our Father wants us to have. Above all, we should desire to be like Him. He is the perfect father figure with maternal characteristics.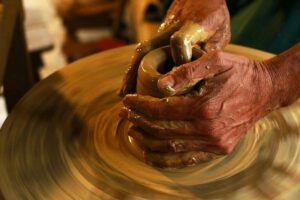 Now the picture:
In God's Hands
A lump of clay in the hands of God
Is like an old tree trunk in the hands of a sculptor,
Or an empty canvas in the hands of a painter;
He looks at what appears to be of no value
And sees a wealth of potential;
Then He reproduces the image in His likeness.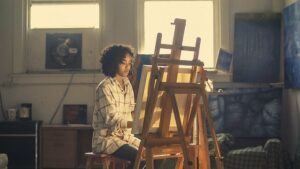 Come with me to a time when there was nothing.
What do you see? Nothing.
Look more intently at a time called Nothing;
Still, what you see … nothing;
Take a walk around the hemisphere of time;
You sightsee at nothing.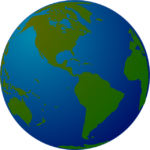 But look! The Master Mind with the Master Plan!
Everything was in Him:
A ray of light bringing hope upon the land;
That, my friend, was in Him;
A flowing stream from His reservoir of faith
Gushed out from within Him.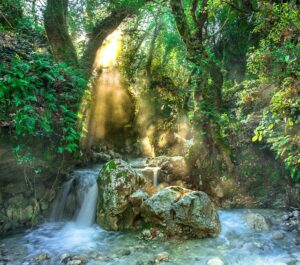 A crystal blue sky and lush vegetation
By His Word He's forming;
Posterity within itself at creation;
Wow! Isn't that something!
The sun, the moon and stars in succession:
The beginning of something.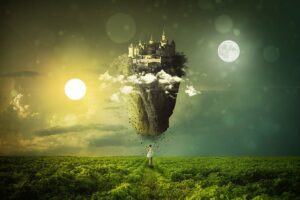 Are you still with me? There's more, without a doubt;
Something is stirring! See!
A bird overhead, a swimming 'school' of trout!
It's plain as can be;
Creatures great and small in splendid array;
Mighty God! Great is He!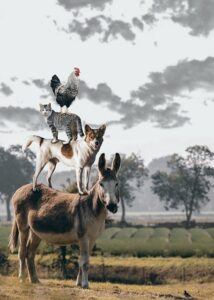 Now that we have come this far, we must proceed;
Is there still nothing?
God still has the clay in His hands;
Then He breathed;
This must be something!
He spoke again;
He'd been speaking from the start;
Someone is moving!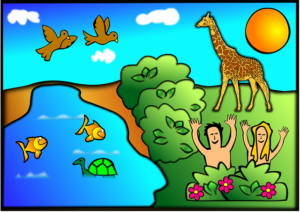 Someone with His inspiration–human being;
That's His commitment;
When you saw nothing, He was working on something:
His treasured investment;
He never saw nothing, always potential;
That's His instrument.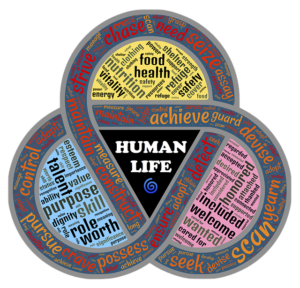 You share God's vision through fellowship with Him;
Can you see this vision?
God brought forth everything that was within Him;
Do you have this vision?
He gave you everything that meant all to Him;
Can you carry this vision?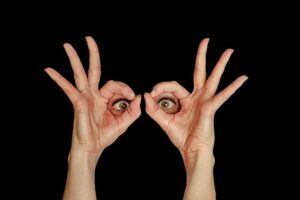 God, in His divine wisdom, in unity;
In a triumphant mood
Finished what He started through eternity;
He said that it was good;
God extends Himself without limitation;
He gave you all He could.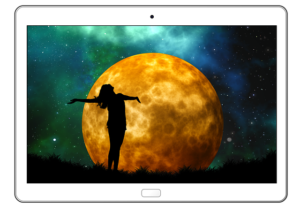 Look more closely at what God has given you;
Can you perceive His love?
Reflect on the daily trials that face you;
Have you stopped to show love?
God gave you everything that is within Him;
Therefore, you must share love.

A lump of clay in the hands of God
Is not a lump of clay in the eyes of God;
It is everything that is in Him:
A spirit of life, a reservoir of endlessness.
Be that fulfillment of what God sees as everything He has;
You–His potential
To reproduce the image of God.