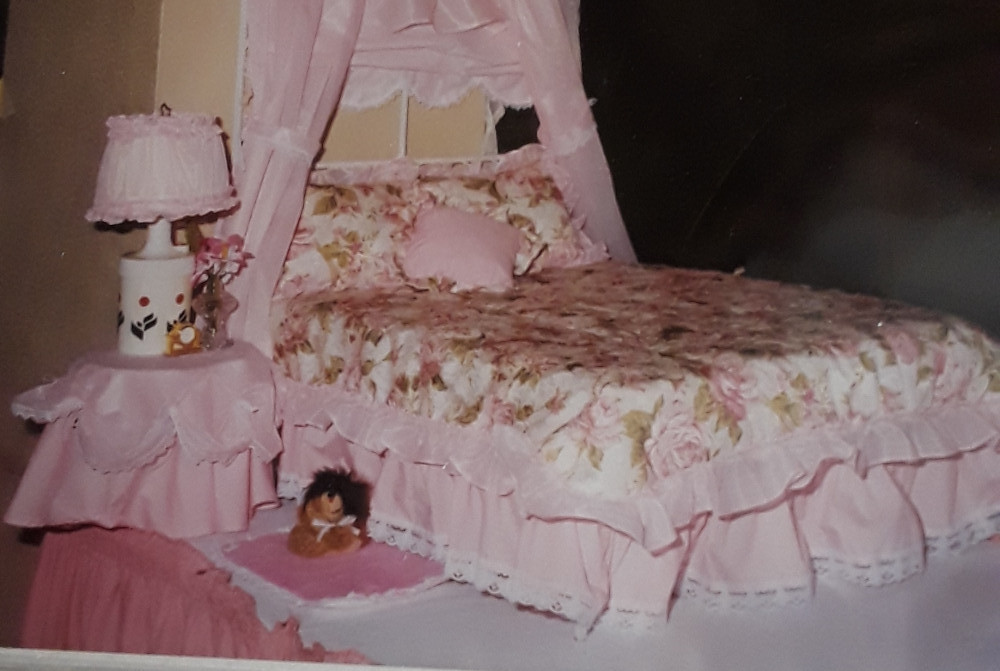 "Creative Arts and Crafts Projects | Fabric-Covered Baskets" is written for you if you consider yourself a passionate novice, serious crafter, or entrepreneur.
There are many creative arts and crafts projects that are done by individuals, groups, and businesses. Women tend to be more involved than men.
Men who engage in arts and crafts projects are just as good or even better than some women. I had an interior decorating instructor who was an A-level master at this craft. That's expected, right?
He taught me the skill of making fabric-covered baskets and so much more. I'm happy to share whatever I can with you.
Creative Arts and Crafts Projects | Many Choices
There are creative arts and crafts projects for children and adults. They are organized for participation in educational, social, and professional settings. People become passionate about these activities and even compete at every level.
You will find materials ranging from newspaper to cardboard and various types of fabric. Just about everything that can be found in nature has been used in projects.
You already know …
They decorate homes on refrigerators, walls, tabletops, chairs, beds.
They are framed, unframed, black and white or colored.
Sizes range from small, medium, large, and beyond.
They can be abstract or otherwise thematic.
They are used as clothing and headwear.
I learned the art of hatmaking, millinery, from another interior decorating instructor.
Every idea can be turned into a creative arts and crafts project. That's what the creative arts are all about. People don't have to be considered geniuses to create. But most really are, in their field.
Many have set the pace for others to follow in their footsteps and go beyond what they have achieved. We must take modern technology into consideration. It allows for more innovative inventions.
If you are a serious crafter, you may be involved in a few different types of crafts. You may even be an entrepreneur in that line of business.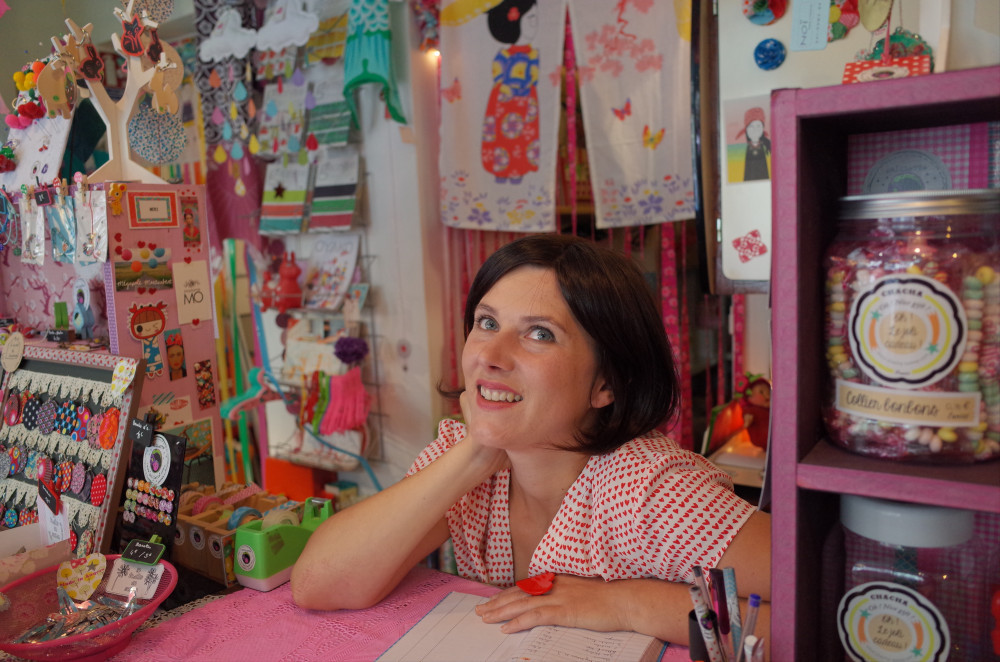 Creative Fabric Crafts | Innovative and Decorative
Fabric crafts are very popular and are used to decorate homes and other interior spaces. They are placed strategically to complement the surrounding decor.
Crafters cut images from fabric to design collages along with other materials. These can be framed with or without matting, used in a shadow box, or hung as tapestry on a wall.
Quilting is one of the most popular craft done mainly by women all over the world. People volunteer to make quilted items and donate them to charitable organizations.
Some specialize in making things for babies, mothers to be, people in shelters, or the elderly. These are all worthy and admirable causes.
Potholders, mittens, and the once-popular toaster and blender covers are used in many household kitchens. Bedspreads, comforters, pillow shams, and cushions adorn many homes, private and public lodgings.
Fabric is a pliable material to work with. That's why it is used extensively in various creative arts and crafts projects.
Interior decorating is a whole industry which includes fabric crafts.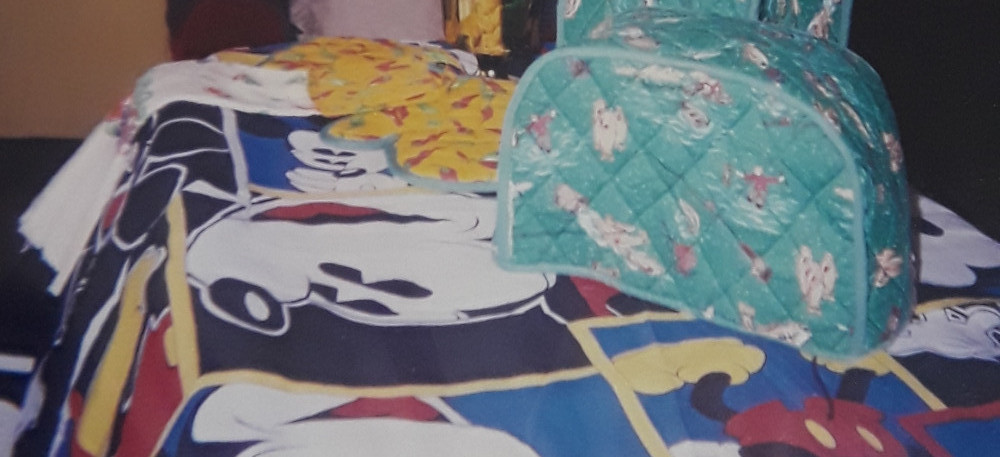 Creative Fabric-covered Baskets | Above the Typical
You can be a master of fabric-covered baskets that you won't find readily on the market. They can be time consuming, creative, and make great gifts.
These baskets use a few different techniques and tools to complete them. This includes hand and machine sewing, hot glue gun, gathering, and pleating.
Themes are great for anniversaries, birthdays, Christmas, Valentine's, bathroom, kitchen, all colors for all occasions.
Fabric-covered baskets go well as part of several sets. You could have a decorative bathroom set with washcloth, hand and bath towel, and shower curtain.
A kitchen set showcasing potholders, mittens, and towels or cooking and baking utensils makes a great housewarming gift. It's a great gift at any time.
Other gift baskets have a spa theme with hair, skin, nails and other personal care products and wearables. Wearables such as a hair wrap and bath wrap or robe add value to a gift set.
These baskets are a labor of love and dedication for someone passionate about creative arts and crafts projects. The experience is gratifying for both the giver and receiver.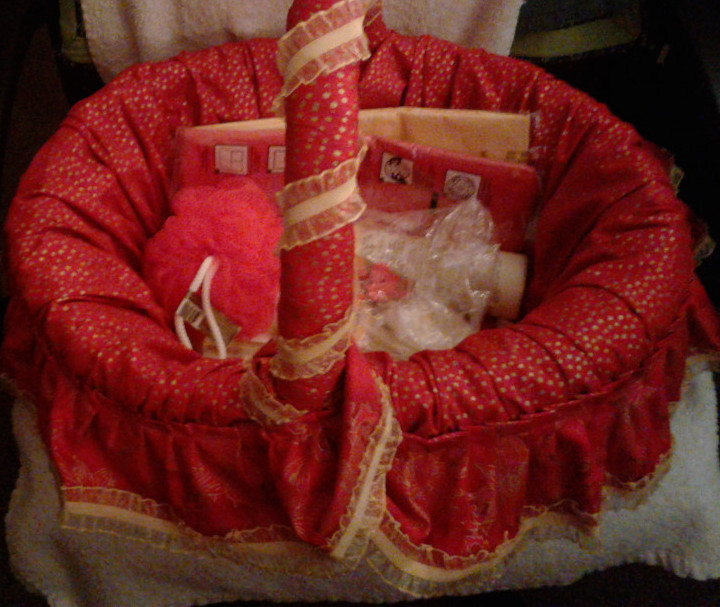 Materials and Tools | Knick Knacks
Materials include an assortment of fabric, usually cotton. Any other types may be used though some are more flexible than others. Lace, rickrack, and ribbons ranging from narrow to broad add to their attractiveness.
Here is a list of materials and tools …
Assortment of baskets such as those commonly used as gift baskets. The ones with arched handles are best.
Fabric of your choice depending on a theme or not.
Accessories such as trimmings of all sorts and buttons.
Batting for lining and paper for patterns.
Sewing machine, household or industrial. It makes no difference since most fabrics used are light.
Sewing needles, threads, pins, scissors, tape measure.
Hot glue gun and glue sticks.
Gift items to fill the basket, if necessary.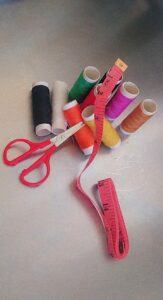 I have bought baskets from thrift stores and save the ones I get as gifts. You could ask friends and family members to donate those they no longer need. They usually get thrown out anyway.
A work space with a table would be ideal. If that's not available, the floor may be sufficient to lay out and cut. Some people use a bed. The drawback with that is the danger of having pins and needles causing injuries.
If that's your only choice or preference, exercise caution so no one gets hurt.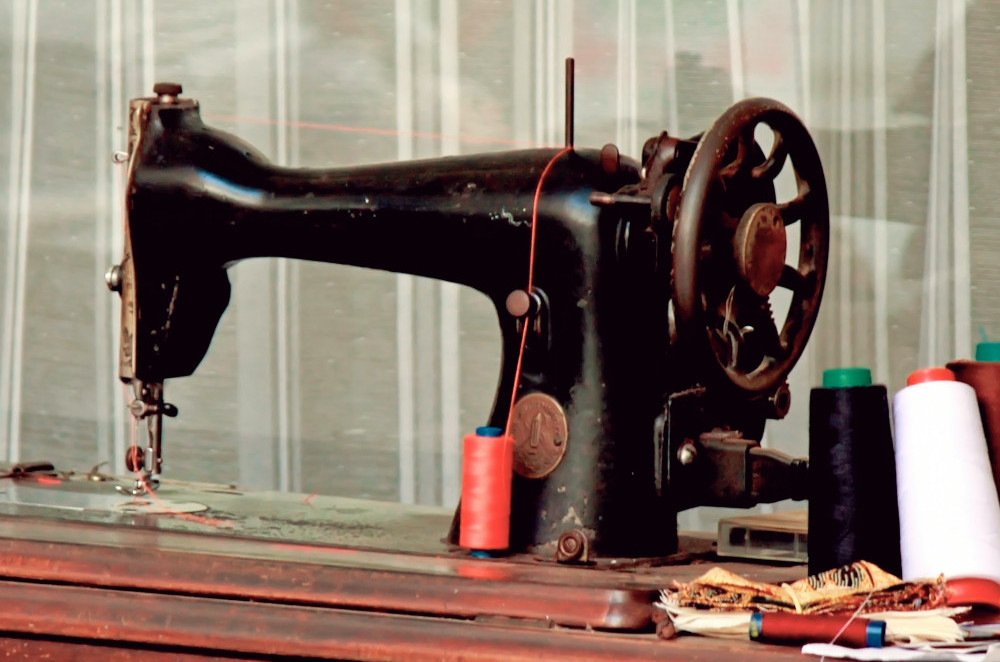 Have Fun | Do It Yourself
One major purpose of doing creative arts and crafts projects is to have fun with something you're passionate about. In the meantime, you're filling a need for yourself or others.
This may be a pastime or serious business endeavor for you. Whatever the case, these are do-it-yourself (DIY) projects for anyone who has an interest.
Most projects can be inexpensive to do. Even if you decide to do them on a large scale, you can start small and build up from there.
As an entrepreneur, you can market your finished product or take a deposit with each order. This could be a lucrative business opportunity if you can find a market.
The fabric-covered basket featured here is more labor intensive than most of what is seen on the market. They complement any home or other dwelling space, using a wide range of themes.
Serious crafters will already have most or all the materials and tools required in their stock.
What are you passionate about? What is your favorite creative arts and crafts project? Mine definitely is creating fabric-covered baskets.
My interior decorating Instructor, unfortunately, passed away many years ago, but his work and memory live on in his students and clients. It's a great legacy to leave behind.
I hope you found this article, "Creative Arts and Crafts Projects | Fabric-Covered Baskets," useful. If you have any questions or comments, please feel free to leave them below. I will be more than happy to serve you.