Embark on a captivating journey through the life and aspirations of Veron Lee Campbell, from a childhood dream of becoming a writer to a diverse career path that spans teaching, creative writing, business administration, and entrepreneurial endeavors.
Veron's story is one of resilience, determination, and an unwavering commitment to serving others. Join us as we explore the inspiring story of a multifaceted individual who continues to evolve and share her expertise, offering valuable insights, encouragement, and opportunities to those who accompany her on this remarkable journey
My Life's Journey | The Driving Force Behind Veron
My dream of becoming a writer blossomed at an early age, around 6 to 8 years old. Yet, it often felt like a far-fetched ambition, considering the opinions of those around me. Consequently, I chose a different path and aspired to become a teacher.
However, my teaching aspirations never fully materialized, though I did teach Sunday school.
Writing, though, remained my passion and driving force. Poetry and songwriting came naturally to me, and I continued to write in these genres, despite lacking any formal training.
As time went on, I was introduced to various forms of creative writing, and eventually, I ventured into the world of copywriting.
Furthermore, I pursued Business Administration, which paved the way for a career spanning over 25 years in various roles such as copy typist, secretary, and administrative assistant across different industries.
In 2006, I relocated to Ft. Lauderdale, Florida, and took on a new role as a Certified Nursing Assistant (CNA).
My journey also led me to the salon and spa industry, where I became licensed as a nail specialist, esthetician, electrologist, and laser hair removal technician.
In addition to all these pursuits, I was determined to run my own business. This entrepreneurial spirit had taken root even before I left Jamaica. I pursued fashion design and interior decorating alongside my nine-to-five office jobs.
Moreover, I seized opportunities with Avon and Symmetry Global (now Xyngular) as a business owner and Independent Sales Representative.
And so, my entrepreneurial spirit continues to drive me as I spread my wings in the realm of internet marketing.
Looking back, I firmly believe that nothing I've undertaken has been in vain. All these experiences have come together to form a bigger, interconnected picture.
The Essence of Veron | Serving Others is the Core
My life's purpose is centered on serving others. This takes shape through:
Providing business opportunities.
Engaging in sales and hands-on services in various capacities.
Offering training and mentorship.
Throughout the years, I've witnessed the positive impact I've had on people's lives. Even in the face of personal setbacks and the occasional injury sustained from going above and beyond, my dedication to service remains unwavering.
As a result, I am determined to find ways to share my expertise on a broader scale, ensuring that people can access what they need with just a click.
Why You're Here | Sharing My Journey
This is where I'll be, creating and sharing valuable, entertaining content. Whether you seek inspiration, encouragement, or humor, you'll find it in my poems, articles, and general information.
Furthermore, you can explore business opportunities tailored to your needs or discover your favorite wellness and beauty products right here. You can also explore other intriguing resources, all from this one place.
Join me on my journey, where some days are smooth sailing, while others present rocky roads and bumps along the way.
We can all learn from each other, fostering personal and business development. And, supporting each other through life's challenges. So, welcome to this shared journey. Let's embark on it together!
If you have any questions or comments, feel free to leave them below. I will be more than happy to serve you.
All the best,
Veron Lee Campbell | Entrepreneur
See Mission and More Below!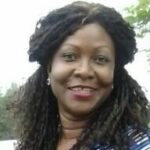 Please visit my other websites:
Mission and Vision | Veron's Life's Calling
Mission Statement
My mission is to create and organize exceptional products and services that ignite the flame of ambition in others, inspiring them to reach for the pinnacle of freedom.
Life's Calling
My life's calling encompasses:
Harnessing my creativity and organizational skills to inspire and serve others, empowering them to leverage their unique gifts and talents for the greater good. Ultimately, ushering them into a realm of fulfillment, both personally and financially, while enveloping them in unconditional love.
Vision
My vision extends to:
Reaching the lost and guiding them toward salvation. Disseminating the spoken and written word to create and rejuvenate wellsprings in places once deemed desolate and hopeless.
Nothing Wasted | Veron's Heartfelt Contributions | Services
Nothing Wasted
I staunchly believe that nothing in life is wasted. My creative inclinations led me to explore courses in fashion design and interior decorating as hobbies, which subsequently evolved into lucrative endeavors.
My diverse career paths have encompassed roles such as:
Administrative assistant. Certified nursing assistant. Licensed specialist in nail and skincare. Electrologist. Laser hair removal technician.
Although these paths may appear disparate, they all align with my core value: service to others. Every facet of my interests and experiences, be they trials or triumphs, has been thoughtfully molded into resources that others can draw from.
From My Heart: A Servant's Dedication
From My Heart: A Servant's Dedication delves into how all these threads seamlessly weave together, allowing me to serve in meaningful and fulfilling ways. It is a testament to my unwavering passion for creative expression and organizational prowess, both of which I employ to touch the lives of others.
Services
I extend offerings of business opportunities, sales, services, and training to individuals and organizations, equipping them to pursue both personal and financial freedom.
The overarching vision is to empower the underprivileged, who might otherwise be overlooked, to strive for their own financial liberation.