Introducing Veron Lee Campbell from Montego Bay, Jamaica, West Indies …
… aspects of my personal life, creative interests, and business enterprises.
The Story of My Life | What Drives Veron.
Who am I? The daughter of Hector and Clarabell Campbell. I was born and grew up in Montego Bay, Jamaica.
I wanted to be a writer from an early age, between 6 and 8 years old. When that seemed far fetched based on other people's opinions, I decided on becoming a teacher. It never materialized. I taught Sunday school though!
Writing drives me. Poetry and songwriting came to me naturally, and I have never ceased to write in this genre, without formal training. Years later, I was introduced to other forms of creative writing, then much later copywriting.
Interestingly, I studied Business Administration and pursued a career path as a copy typist, secretary, and administrative assistant for over 25 years in various industries.
In 2006, I migrated to Ft. Lauderdale, Florida, where I became a Certified Nursing Assistant (CNA).
My path led to the salon and spa industry. I became a licensed nail specialist, esthetician, electrologist, and laser hair removal technician.
An earlier interest was to have my own business. This was achieved on a small scale before leaving Jamaica. I did fashion design and interior decorating alongside my nine to five office jobs.
As an entrepreneur at heart, I also became an Independent Sales Representative for Avon Products and Business Partner with Symmetry Global now Xyngular.
The entrepreneurial spirit continues as I spread my wings exploring internet marketing.
I firmly believe that nothing I have undertaken is wasted. They are all coming together, forming the bigger picture.
The Business of Serving
Veron Lee Campbell is in the business of serving others … providing business opportunities, sales, hands-on services in diverse capacities, and training.
Throughout the years, I have seen the difference I've made in other people's lives. I continue to serve even to the point of personal setbacks and injuries from going above and beyond.
This has driven me to find ways of reaching out and sharing my expertise from a more far-reaching platform. I can do this right here. It will be easy for people to find what they're looking for with just a click.
Why Are You Here?
This is where I'll be hanging out, spending time creating and sharing valuable, entertaining content.
Find out if a particular business opportunity is right for you. Find your favorite wellness and beauty products. Explore other interesting sites …
… from right here.
Find inspiration, encouragement, or humor in my poems, articles, and general information.
Share my journey, if you will. Sometimes it's smooth sailing. At other times the road is rocky. There are several bumps in the road of life.
We can all learn from each other for personal and business development or to make difficult moments more bearable. So, you are here with me as we take this journey together. Let's go!
If you have any questions or comments, feel free to leave them below and I will be more than happy to serve you.
All the best,
Veron Lee Campbell
Entrepreneur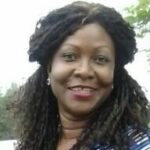 Please visit my other websites: