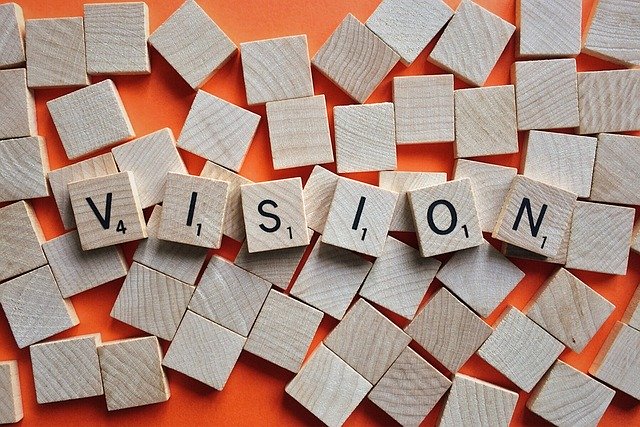 This article, "2020 Vision | Looking Back, Looking Ahead," Takes End-of-Year Stock of Goals in Order to Move Forward. Three Essential Platforms are Examined.
Looking back may be the answer to looking ahead.
My vision for the year 2020 and beyond is based mainly on my long-term goals, writing and entrepreneurship. These are what keep me up at night. They are ingrained in my innermost being.
There are three essential platforms that I find beneficial and are clear indications that they will help me to accomplish my goals with total commitment, of course …
AWAI (American Writers & Artists Inc.)
Synduit
Wealthy Affiliate
Vision #1 | Introduction to AWAI
I was introduced to AWAI in 2015 while job hunting during one of the most devastating periods of my life. That story is for another time or to be flushed down the toilet once and for all. "All things work together for good …" – Romans 8:28.
The headline, "Can You Write a Simple Letter Like This" or something similar caught my attention. If I could make a living just writing letters, that would be great! Right? My background was business administration. Of course, I can write a letter.
It turned out to be a very long-winded article of how someone got the idea to write copy that would increase the return on investment (ROI) for businesses. Others were brought into the picture, and the rest is history.
This was followed by a very long-winded video, which was definitely too overwhelming for me. Get to the point!!! I tried to stop the video after almost an hour, but couldn't. I was frustrated, to say the least.
It was not a path I intended going down, so I thought at the time. Anyway, I downloaded a free offer, "It's True! You Can Make a Very Good Living as a Writer. Here are 9 Ways You Can Do It Now…"
By then there was an email from the organization pulling me in further. After all, I had invested so much time already.
The promotion was for the Accelerated Program for Six-Figure Copywriting. I signed up and started the program. It was interesting, but I realized I wouldn't be making money anytime soon. While I worked through it, I continued my job search.
Some aspects of the program were tedious and took me longer than anticipated. My favorite assignment was writing the "Restaurant Letter." I felt good about it.
After submitting it, I was given feedback and guidelines and asked to do a revision. The second attempt was met with favorable feedback.
I thought I was on the right track after doing the final assignment at the end of the course. The review didn't go well. It seems I had missed the mark.
So, I took a break … a very long one. I didn't touch it again until, probably, more than a year later, but stopped after revisiting a few chapters.
Since then, I've taken quite a few programs with AWAI, joined The Professional Writers' Alliance (PWA), and became an Infinity member, which gives me even more programs to check out.
As a perpetual student, literally, I could go on learning forever …
… or start working and continue learning, but start working.
The Writer's Life: 3 Choices
There are three choices I'm faced with …
Write to earn a little extra for specific ventures.
Write to have a supplementary income.
Write full time and replace my current income.
That's a no-brainer for me. From as early as 6 to 8 years old, I knew I wanted to be a writer. It has been a very long way since then, but I'm still determined that's what I want to do when I "grow up."
I'm determined to skip choices 1 and 2 above. They were not exactly on my radar in any concrete way.
The year 2019 is coming to a close, and although I don't make resolutions, I will continue working towards my goals. It starts with end-of-year stocktaking and projecting for the four quarters in 2020.
Vision #2 | Introduction to Synduit
Update May 22, 2021: Synduit has provided an "Ambassador Link" where I'll be compensated for referrals I make. I've added that link in this section.
Throughout the years, especially since 2015, I have become associated with success leaders such as Jack Canfield. That was a desperate time for me to climb out of the "pit" I found myself in.
Jack Canfield was a major source of encouragement, which made me realize there was hope of getting to the next level. It's certainly taking some time, but I have learned a lot and implemented many of the principles he taught.
Through him, I was introduced to Learning Strategies and Paraliminals with Paul Scheele. Then came Synduit with Jared Yellin. This platform is one I can use effectively to manage live events, autoresponders, social media posts, etc.
The preset campaigns, training on the website, and live training from Jared and his guests are very resourceful, even for someone at the very basic level of the program.
My mission as a writer who manages my own enterprises will benefit from this particular platform. It will allow me to easily launch campaigns in less time than it would normally take.
So that's my second tool to achieving my goal.
Vision # 3 | Introduction to Wealthy Affiliate
This is getting even better as this platform allows me to be a part of a great organization with intense training, resources, and a very supportive community.
Wealthy Affiliate showed up when I was job hunting, again, just to find a way out of the daily grind of dragging myself to a $10 an hour job. Someone told me she was doing the same thing 30 years ago at $10 an hour. Think about that!
Since July 2019, I have created a niche website, along with a few others on subjects of interest, became familiar with affiliate marketing, written over 25 blog posts, and have the freedom to work at my own pace.
I cannot say enough about this organization. It is a place where I literally feel as though I have come home to stay. So much is offered to members to help us along the way at any level.
One benefit that suits me exceptionally well is being able to have several websites on this platform. I can write content and assign it to any website I want it to be published on. How cool is that?!
As an affiliate with Wealthy Affiliate, I earn a commission on qualified individuals who sign up to use the platform.
End-of-Year Stock Taking
For the past 13 years since migrating to the USA, I have been living paycheck to paycheck or no paycheck. I've also invested heavily in training, especially AWAI courses, and other seemingly promising ventures.
During this period of time, I've become a Home Health Aide (HHA)/Certified Nursing Assistant (CNA), which has been my primary source of income. It's a fulfilling yet stressful career path for me.
I make a difference in my patients' lives … that matters!
I am a licensed nail and skincare specialist and electrologist from Florida, which requires me to go back to school for additional hours to be licensed in South Carolina, for an additional investment. I'd rather blog about it …
… and I do now. This is where Wealthy Affiliate has come to the rescue.
Salon services previously provided an additional source of income, but not being licensed in this state, I took on another venture which worked out reasonably well while it lasted. I became a delivery driver.
It provided additional income while allowing me to discover a great portion of South Carolina. This came to an unexpected end when I was faced with giving up the freedom of working if and when I wanted to and go on a schedule instead.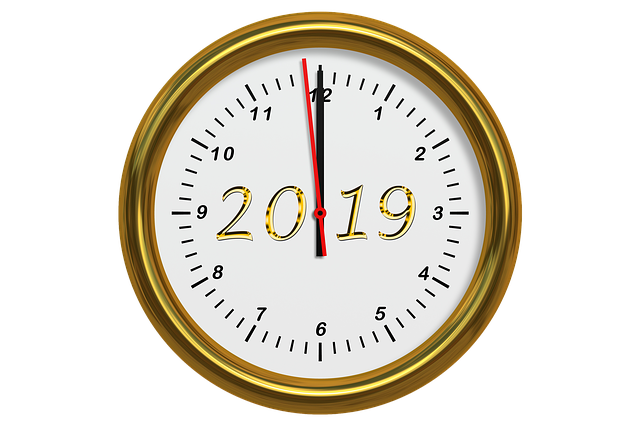 Liability or Asset:
I've created a list to determine what projects I will move forward with and what will be discontinued or minimized. Some of these are business ventures I've been carrying for many years. Others are more recent.
At least, I now have tools, training, and more experience that will help me to better leverage these opportunities.
The Vision … How to Get There.
With the three platforms I am now committed to, I need to step up my game.
Stepping up my game was a theme I adopted in 2011 because I was told I needed to. Instead, I chose to do it my way and stepped out without looking back. (Another story better forgotten.)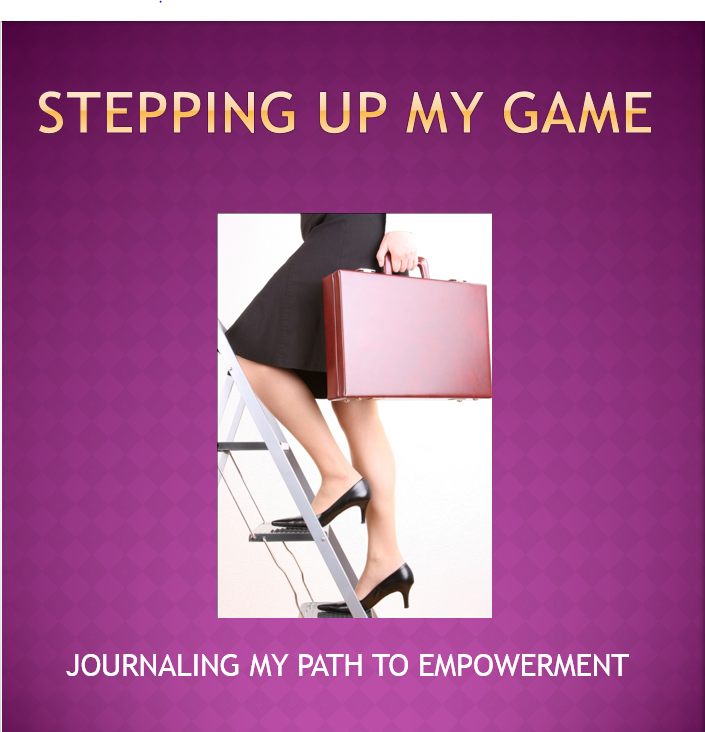 So, I'll move forward with my assets broken down in four quarters:
First Quarter: January-March
Second Quarter: April-June
Third Quarter: July-September
Fourth Quarter: October-December
You are on this journey with me as I mentioned on my About Me page. So, I'm telling you like it is … this is my reality. It changes, I change, and you can relate to your own changes over time.
What's Your Vision?
This is a guideline I've used to get my affairs in order. You may have your own system. Or, maybe you don't have a system in place. You may make New Year's Resolution year after year. How is that working for you?
Whether you set goals, make resolutions, or use some other method, find something that works for you. Put your life in perspective. Measure your results.
One thing I've learned throughout the years is that no matter what happens to distract me from my goals or purpose, I need to pick myself up and continue at my own pace.
Beating up on yourself or allowing others to talk negatively into your life is not the way to go. There will be moments of discouragement. So what? Ask yourself, "So what?" Life goes on. Get up and move forward.
I hope this article has been of help to you in some way. If you have any questions or comments, please feel free to leave them below. I will be more than happy to serve you.